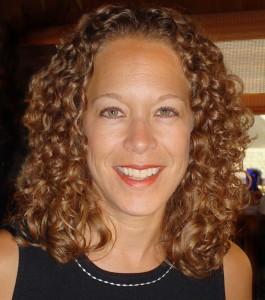 Maxine is a business strategy consultant with over 20 years of success defining go-to-market strategies, developing new revenue opportunities and expanding distribution for public and private sector clients.
As a strategic advisor to senior leaders, Maxine encourages her clients to think differently to grow more effectively. She successfully drives results by aligning business objectives and brokering connections between people, between ideas and between organizations. Her ability to effectively communicate across all levels and functions enables her to foster collaboration within client organizations and between partners.
With depth of experience across a breadth of industries, Maxine draws from an extensive toolkit of processes and methodologies to rethink traditional approaches. She is known for her ability to create customized and innovative solutions to business problems. Through her tenure in digital media, government and health industries, she has developed in impressive network through which she connects clients with partners and customers.
Maxine directed strategy and business development at Washingtonpost.Newsweek Interactive; managed and grew the USATODAY.com account for interactive agency marchFIRST; co-founded startup StockGift.com; and led global client teams through strategic innovation initiatives at IdeaScope Associates. Nonprofit clients have included the Share Our Strength,  Global Alliance for Improved Nutrition, the World Health Organization, GAP Connections and George Washington University. For profit clients have included XM Satellite Radio, InnerWorkings, Freewebs, The HealthCentral Network and Comcast Cable.
Maxine Teller has unique expertise helping federal government agencies to leverage digital approaches and technologies to improve mission efficiency and effectiveness. In her work with the U.S. Department of Defense, she developed and co-authored the Web 2.0 policy for the CIO, launched the Emerging Media Directorate, and secured distribution in 12 million households for the Pentagon Channel.  Maxine led the Summer Meals Expansion and Back-to-School campaigns for the U.S. Department of Agriculture's Food & Nutrition Service, as well as established the social media strategy and infrastructure, and developed USDA Foods' partner communications strategy. For the U.S. Internal Revenue Service's Online Services, Maxine developed web governance strategy and policies and led a benchmarking initiative that spurred the agency to move to a Drupal content management system. She conceptualized and produced Government 2.0 Camp, the first "unconference" that convened government leaders to share best practices and alternative approaches to the business of government.
When not helping clients to think differently, Maxine likes to inline skate, kickbox, practice yoga, picnic, cook without recipes, drink strong decaf, search for the world's best scone, explore new places and dream of traveling to exotic destinations.
Maxine earned her MBA from Georgetown University and her BA in sociology from Brandeis University.